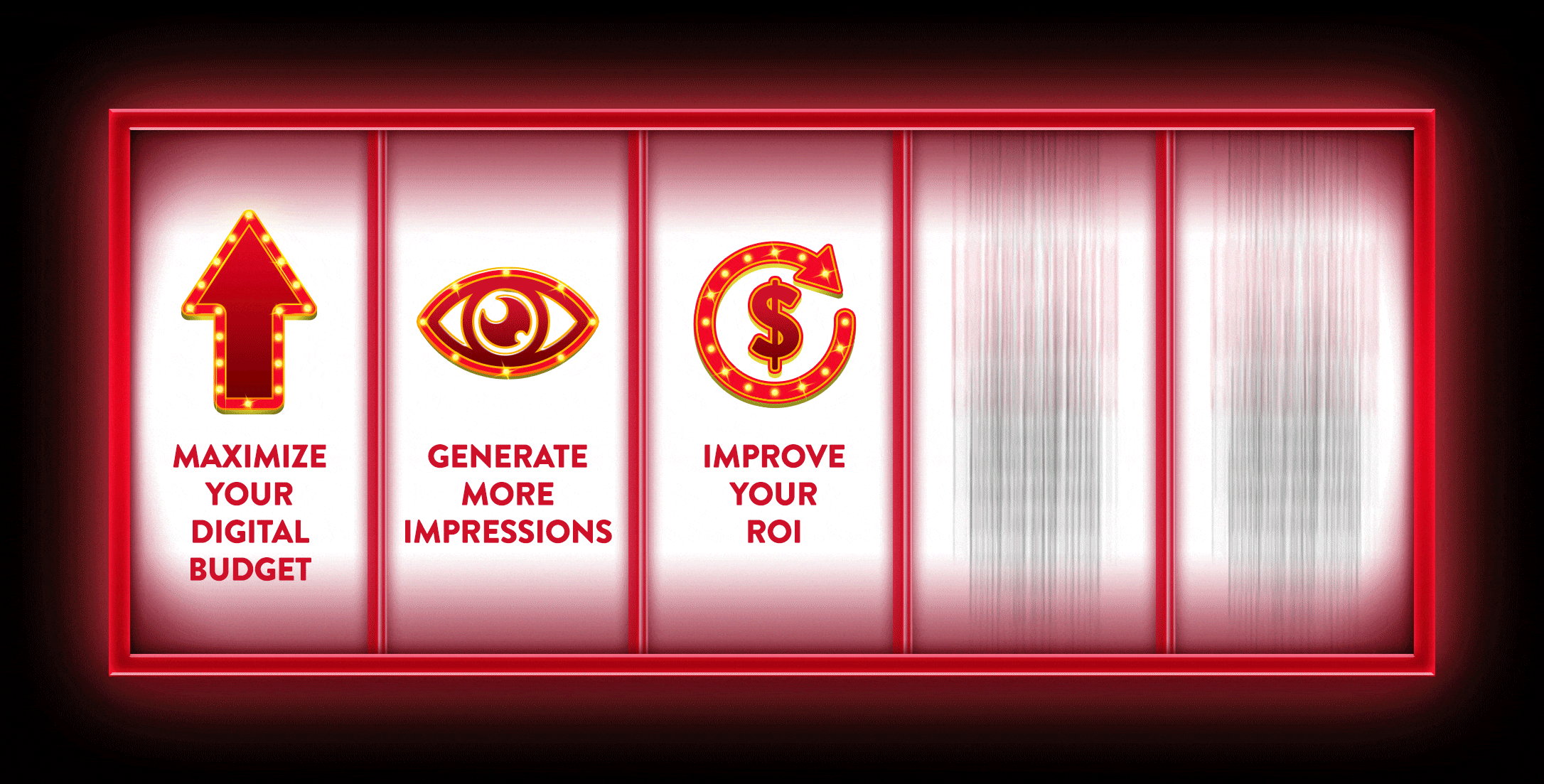 Are you REELLY getting the best ROI from your Display Advertising?
You should now have a pretty good idea of how and where you're spending your digital dollars, what you're spending on your SEM and how your clicks stack up against other casinos?
Now it's time to see if you're getting the best ROI from your Display Advertising.
Changes in players behaviors and demands can make it difficult for digital advertising to be effective, so you want to make sure you're designing and promoting well-crafted display ads (combination of banners/video/OTT) in the right places, to the right audience, to maximize your ROI.
At Catalyst, we've worked with casinos across the country and we've developed various digital averages that our clients expect to receive from their display advertising buys:
Directly from the Internet With effectively purchased and placed display advertising you can stand out from your competitors, create awareness for your promotions, and stay top-of-mind to your current and future players, which will inevitably drive conversions and improve your bottom line.
Reach out and we will be happy to take a look and let you know if you're on par.
Don't miss the next spin…Are you REELLY getting the best results from your social media strategy?