Increasing Market Share in a Down Economy
When we see a slowdown, softening, or in our current situation a virtual stoppage of the economy, one of the first things businesses tend to look at is the larger expense lines in their budgets. As advertising usually carries a heavy investment, operators often want to pull back or turn off advertising channels to wait out the downturn. If history is any predictor of future outcomes, it is the companies that have maintained and even increased their advertising presence that have come out on top once the tides begin to rise again.
Now of course your thinking that since I'm in advertising of course I'm going to say that; so take it with a grain of salt. There are many case studies, articles and great stories that illustrate that market share can be grown during a down turn, but I thought this Forbes article does a nice job of encapsulating the concept.
The article shares the story of how Kellogg's boxed out Post for market share following the great depression, how Toyota drove past Volkswagen to become the highest selling import car in the US following the recession in the early 70's and how Pizza Hut and Taco Bell took a bigger bite out of McDonalds after their cut in ad spending during the 90′-91′ recession.
What Does That Mean For Your Property?
With the inherent slow down in advertising due to the current pandemic, advertising inventory availability has increased. There are many ways to take advantage of the increased availability to stay top of mind during the closure period. As the article states:
"An increase in "share of voice" typically leads to in an increase in "share of market." An increase in market share results, with an increase in profits."
We've put together some tips that can help guide your advertising and messaging strategy during the closure period.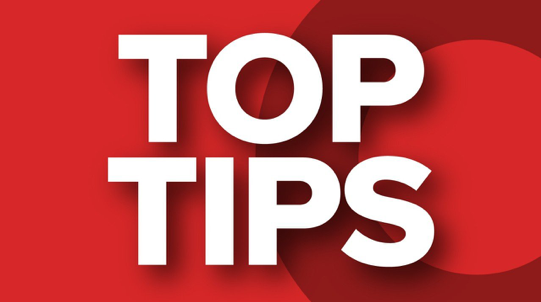 Some outlets are offering 2-for-1 buys. Costs per spot are lower and bonus spots are plentiful. No matter who your buyer is, they can reach out to media partners for updated availability.
Utilizing a PSA type of messaging can garner added media weight through media partners that will run the campaign on a limited schedule free of charge.
Utilize digital marketing tactics to target your guests and stay top of mind. Digital marketing offers a lower out of pocket opportunity to target only your players; limiting waste at a time when efficiency is key for success. It keeps you top of mind with the most important audience, your guests. Focus on community-based messaging with a positive tone.
Communicate how your brand is being impactful in the community during the current crisis. If you donated food on hand at the start of the closure, if you are offering F&B support to local healthcare/first responders in the form of meals, or if you are providing any financial support to those affected within the community, you should share those stories.
These are just a couple of ideas to get you thinking along these lines. Every property has their unique challenges and opportunities. We are always here to discuss what can work for you, so when we reach the other side, you find yourself positioned for success.